Hi everyone! Another week has passed so it time  once again for Stacking the Shelves and to tell you those I have added to my shelves recently.
Stacking the Shelves is what we have added to our bookshelves in couple of weeks. Stacking the Shelves is bought to you by Tynga from Tynga's Reviews. Stacking The Shelves is all about sharing the books you are adding to your shelves, may it be physical or virtual. This means you can include books you buy in physical store or online, books you borrow from friends or the library, review books, gifts and of course ebooks!
In Kristy's mailbox: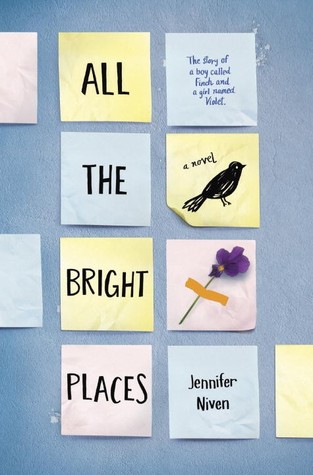 All the Bright Places by Jennifer Niven

I finally purchased a finished copy of this wonderful, wonderful book!
Theodore Finch is fascinated by death, and he constantly thinks of ways he might kill himself. But each time, something good, no matter how small, stops him.
Violet Markey lives for the future, counting the days until graduation, when she can escape her Indiana town and her aching grief in the wake of her sister's recent death.
When Finch and Violet meet on the ledge of the bell tower at school, it's unclear who saves whom. And when they pair up on a project to discover the "natural wonders" of their state, both Finch and Violet make more important discoveries: It's only with Violet that Finch can be himself—a weird, funny, live-out-loud guy who's not such a freak after all. And it's only with Finch that Violet can forget to count away the days and start living them. But as Violet's world grows, Finch's begins to shrink.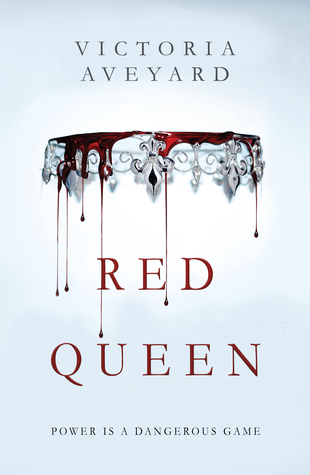 Red Queen (Red Queen, #1) by Victoria Aveyard

I also purchased this one in my birthday shopping as I only had this one on ebook. Now I have the pretty book on my shelf :)
The poverty stricken Reds are commoners, living under the rule of the Silvers, elite warriors with god-like powers.
To Mare Barrow, a 17-year-old Red girl from The Stilts, it looks like nothing will ever change.
Mare finds herself working in the Silver Palace, at the centre of
those she hates the most. She quickly discovers that, despite her red blood, she possesses a deadly power of her own. One that threatens to destroy Silver control.
But power is a dangerous game. And in this world divided by blood, who will win?
Faking It (The Intern, #2) by Gabrielle Tozer 
This was my final birthday shopping book. Since I recently received The Intern from a friend, I purchased the sequel so I can read them together :)
Things are looking up for Josie Browning. Her boyfriend, James, is crazy about her, and she's scored a writing job at indi. Now the pressure is on for Josie to prove she's got what it takes to help plan indi's launch. Plus, she's battling with flatmates, frenemies and confusing feelings for travel writer Alex.
High on the perks at indi, Josie's doing a pretty good job of faking her way in the industry – even though she still hasn't mastered her hair straightener. But when Josie is invited to a media junket, she accidentally sets off a string of lies that threaten to ruin her reputation, love life and career forever.
That is all from us this week, what did you receive in your mailboxes? Let us know – leave your links in the comments section below!