Hello everyone! So apparently Pokemon Go has overtaken mobile phones, lives and brains all over the world! I have to admit, I don't know much about it personally, but I have been tagged by Julia @ Picnic Reads to do the Pokemon Go Book Tag!
The Pokemon Go Book Tag was created by Aentee @ Read at Midnight, and all graphics in this post were made and belong to Aentee (just so we are clear, I know nothing about Pokemon or creating graphics).
Hmmm. I honestly cannot remember! I loved reading as child… I remember adoring Graeme Base books (especially The Eleventh Hour), but I also recall loving Winnie-the-Pooh and Snugglepot and Cuddlepie when I was younger than that.
When I was younger, there wasn't really YA to enjoy, so my transition from MG was really inappropriate books likes Flowers in the Attic (at 12, this was interesting) and a few Stephen King books (once again, at around 13, interesting choice).
I have to admit the first YA book I really read was Twilight. And while I cannot say this was what started my love for reading (the book I read before this was The Green Mile after-all), but it did get me started on YA.
As far as true classics go, I would either say Alice in Wonderland or Peter Pan when it comes to children's classics. Or for adult, I have to say Pride and Prejudice.
I don't think I have every lost interest in a book because it was everywhere, but I have when someone has continually raved about it (over the top fangirling etc). So on that basis, I will go with The Hunt.
I think that love might be too strong a word, but Girl of Midnight immediately pops into my mind when it comes to Tropes. There were so many things within this book that reminded me of other books such as Daughter of Smoke and Bone, The Grisha, The Mortal Instruments and Throne of Glass.
The L9tus Wars. I desperately want to read these books but wow, they be some huge books!!!
A lot of books keep me up at night as I like to finish them once I start, but a few that I stayed up into the wee hours include: Daughter of Smoke and Bone and more recently Nevernight.
I am going to have to go with Celaena and Chaol from Throne of Glass.
Red Queen comes to mind. As does Illuminae – although for me it was the pure joy of flipping through the pages to find out what amazingness would be waiting on the following pages.
Daughter of Smoke and Bone! Although there has only been one novella released, I live in hope of more! A prequel even. I need more Brimstone!
I will say Hopeless. I wasn't expecting much as I wasn't a huge NA contemporary fan, and it was indie when I read it… but wow, what a book!
Starbound. I have them sitting there, and I have heard great things, so fingers crossed!
If I could have anything, I would have a Tesco edition of  Dreams of Gods and Monsters – sadly however it does not actually exist.
As far as books that actually exist, if ARCs count, I will go with anything Laini Taylor.
(images from Laini's blog)
If ARCs don't count, I will say the black edged page edition of Nevernight.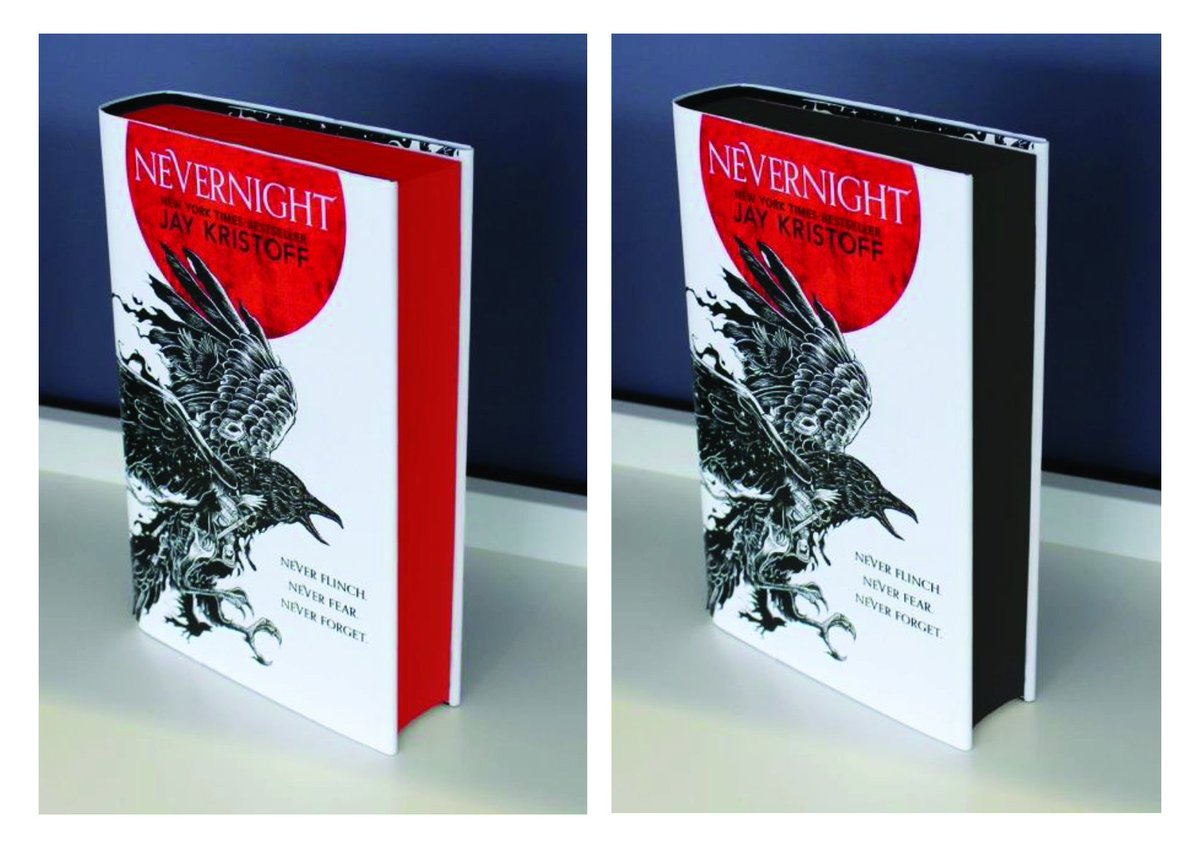 (images from Jay's Twitter)
Caraval. I am not coping Julia and Aentee, I promise! But as far as debuts go, this is at the top of the list.
Gee let me think… may Laini Taylor??
Strange the Dreamer. And the release just go pushed back, so forever really feels like forever now!
And lets not forget The Winds of Winter and A Dream of Spring. I am waiting for these so I can read this series.
Thank you Julia for tagging me! I now tag: